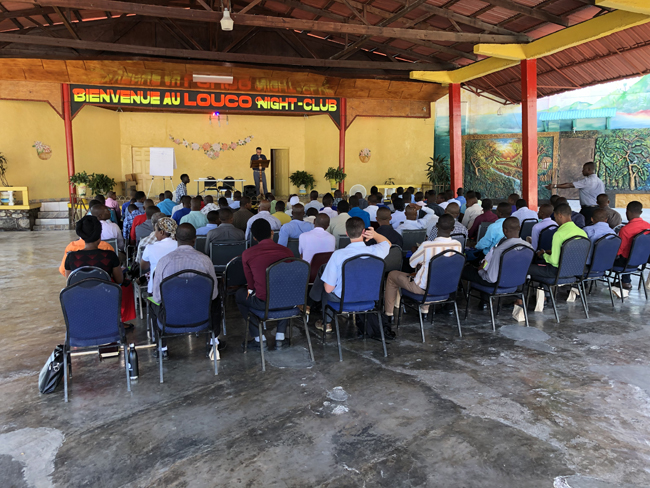 Caleb Jenkins, QuickBooks ProAdvisor and leader of Client Accounting Services at RLJ Financial Services, Inc. is also a part-time volunteer for Christian Aid Ministries, assisting the nonprofit with their SALT (Shared Accountability, Lending, and Teaching ) Micro-finance Solutions program. The SALT program's primary focus is assisting those in material poverty through microloans, savings groups, and agricultural programs and has a presence in 16 countries such as Haiti, Ghana, and Uganda. Jenkins travels regularly to Haiti with SALT to help the program continue to develop formalized accounting practices.
Prior to Jenkins joining the effort, the SALT program did not have a financial system in place and experienced the daily challenges of manual data entry, no reconciliation process, and burdensome reporting processes. Since joining SALT, Jenkins has been able to help facilitate the implementation of QuickBooks, thus providing better visibility to the program finances.
During his most recent visit in August 2019, Jenkins provided general business practices and biblical teachings to 99 SALT employees. "There is nothing better than giving people hope for tomorrow," says Jenkins.
Transaction Pro supports Caleb and the SALT program by donating licenses of Transaction Pro software.