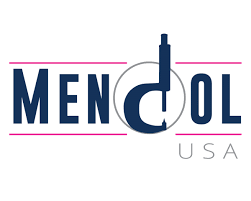 The Company
Mendol USA is all about engineering with a focus on heavy industrial marine equipment. With an impressive 85 years of experience backing the business, Mendol USA has a lot going on and a lot of business history. Mendol's employees spend most of their time dealing with customer projects, and the challenge was to reduce or eliminate a lot of time spent entering information into QuickBooks.
The Problem
Understandably, there are some things that QuickBooks just does not do, or is not designed to do, so extra work is sometimes required. That is where Mendelson Consulting got involved and helped find ways to streamline the workflow, reducing input time and error rates along the way.
As with many businesses, in order to quote a new job, Mendol sends their customer an estimate. Creating an estimate in QuickBooks with multiple line items to include all the parts and labor for a customer job is one of the most time-consuming tasks for Mendol. The typical workflow included using past invoices from similar jobs as a guide to create the estimate, printing the invoice journal to hand key in the data.
Almost every estimate includes hundreds of line items which were being manually entered at the beginning of a job. The excessive manual input into QuickBooks was also prone to human error and typos. To save time entering new job estimates, Mendol's team would sometimes copy an older estimate from a similar job and edit it as necessary. This still took quite a bit of time to ensure all items were included with the proper descriptions and the pricing was corrected for each customer project.
Copying an invoice to an estimate is one of those things that QuickBooks is not designed to do, but it is one of the essential elements in Mendol's workflow. After the customer approves the estimate, Mendol would then convert the estimate into an invoice. That is a typical, normal QuickBooks workflow. Most of Mendol's jobs take long periods to complete—maybe a year or more—and during that time the original invoice is updated to add additional parts and labor as needed, a work in progress of sorts.
Unfortunately, QuickBooks does not update the original estimate when the invoice created from it is updated. Mendol never went back to update the original estimate because of the time involved; that would have been unnecessary double work. The most important piece was the invoice and this was being updated as needed. Still, they needed a way to produce this information on an estimate later to quote other new jobs.
The question essentially became: "how do you convert an invoice into an estimate?" QuickBooks does not provide for this, as it is not a completely intuitive workflow. Normally, you would create an estimate and convert it to an invoice and not the other way around. But in Mendol's case, there is the additional workflow of the reverse, so we needed a solution.
"When Mendol described the challenge of converting a completed invoice into a new estimate, we immediately thought of Transaction Pro, one of the key tools Mendelson Consulting keeps in the toolbox. Having used the Transaction Pro utilities for very many years, we knew that the Exporter and Importer tools would be a perfect solution to address the challenge."

– Mendelson Consulting
The Solution
Having used the Transaction Pro utilities for many years, Mendelson Consulting knew that the Exporter and Importer tools would be a perfect solution to address the challenge.
They introduced Mendol USA to Transaction Pro and trained their staff on its functionality. They taught them how to export the invoices using the Transaction Pro Exporter tool and import them back into QuickBooks as estimates using the Transaction Pro Importer tool. Their pricing and descriptions would reflect what was on the original invoice because the Transaction Pro Importer tool allowed them to map the price and description fields to QuickBooks fields within the transaction.
After the import they can modify the estimate within QuickBooks to update price and labor costs per customer project. Mendelson Consulting showed Mendol how to map all of the fields properly and how to use "static values" within the mapping to import static information such as using a specific template or date for the transaction. Mendelson Consulting could even save the import mapping for future use, saving them even more time!
The Outcome
Mendol's team is thrilled with the minimal amount of time it now takes to create estimates compared to before. But the big win is the reduction in errors from manual data entry. They can even use the tools to edit the transaction information from the export using Excel prior to importing into QuickBooks, essentially eliminating the need to edit within QuickBooks. Mendelson Consulting helped to streamline their most time-consuming workflow while improving speed and accuracy during the process. What a game changer!
Mendelson Consulting sees a lot of different client scenarios and no two businesses operate the same way. Transaction Pro Importer, Exporter and Deleter give them a flexible and smart set of tools to use to solve a wide variety of problems and to address functionality that just is not available in QuickBooks.
For Mendol USA, Transaction Pro was the lifesaver their marine engineering business needed.